Heads up! This feature is part of BuddyPress plugin
To use the private messaging, you need to install and activate BuddyPress plugin. Then, this feature needs to be activated in Dashboards > Settings > BuddyPress by checking Private Messaging.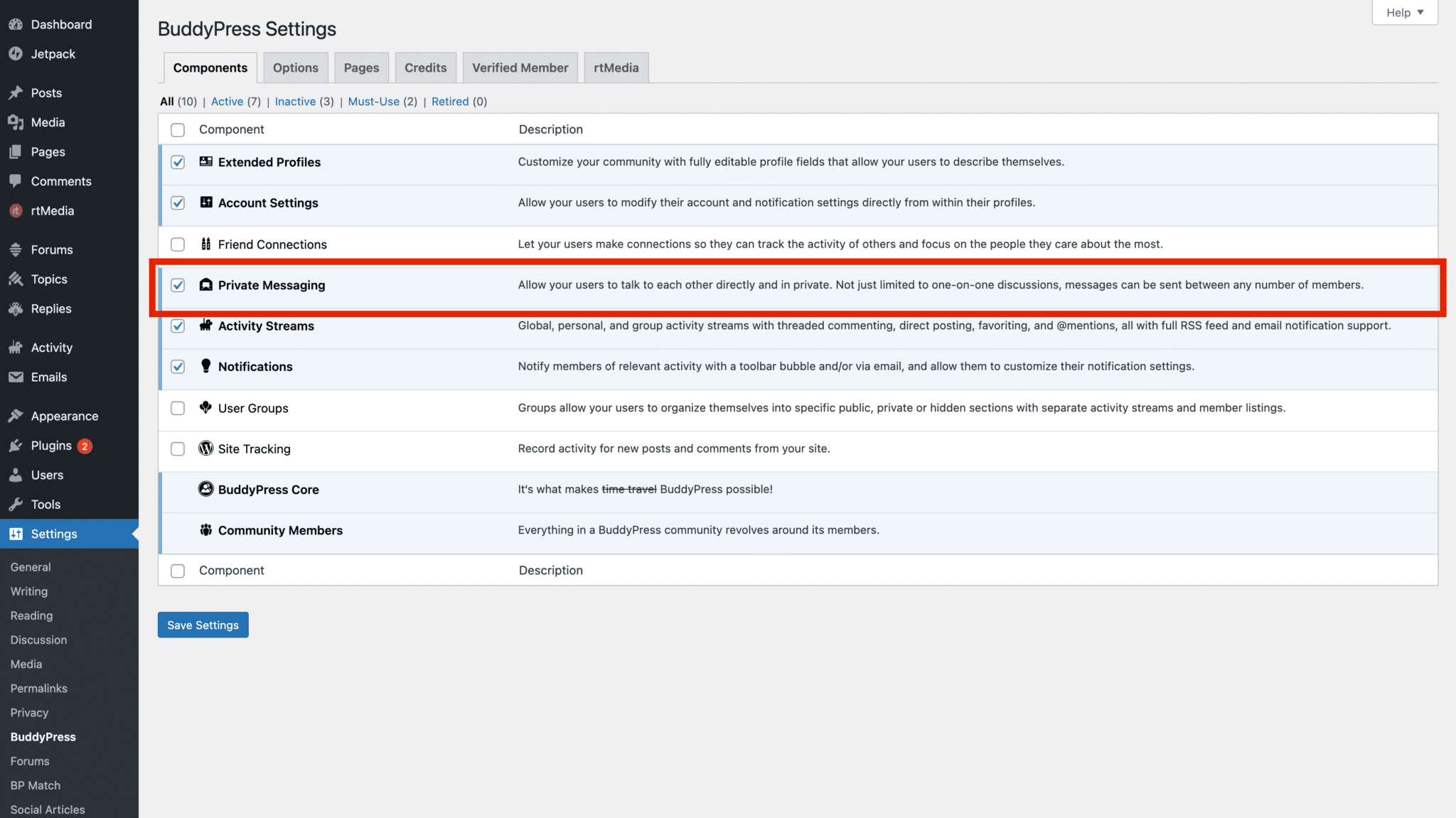 Each member has their own individual Inbox and Sent messages folders as well as a Compose message screen.
Members are notified of new messages in three ways:
By email (if enabled by the user)
By an incremented number in the notification circle located in the WP Admin Toolbar
By an incremented number in the Messages tab if the user is on his own profile
To know more about this feature, please take a look at this article from BuddyPress documentation: Messages
Going even further with private messaging using BP Better Message
BP Better Message plugin replaces the standard BuddyPress messaging feature. This Plugin is fully backward compatible with BuddyPress Messages. It will make the messaging feature more good looking and add extra options to make it more useful. Want to know more about this plugin?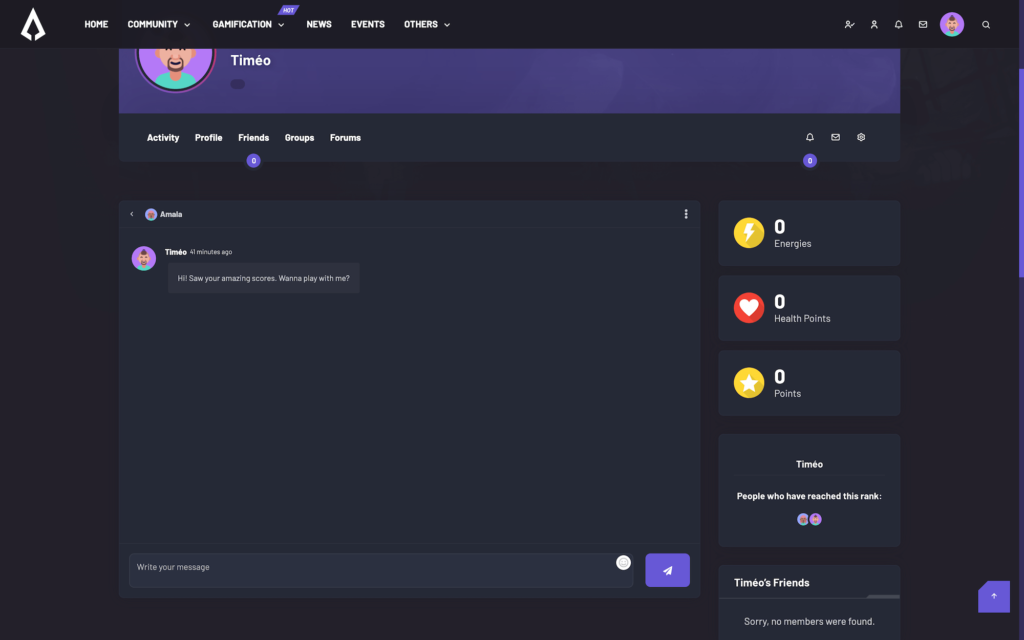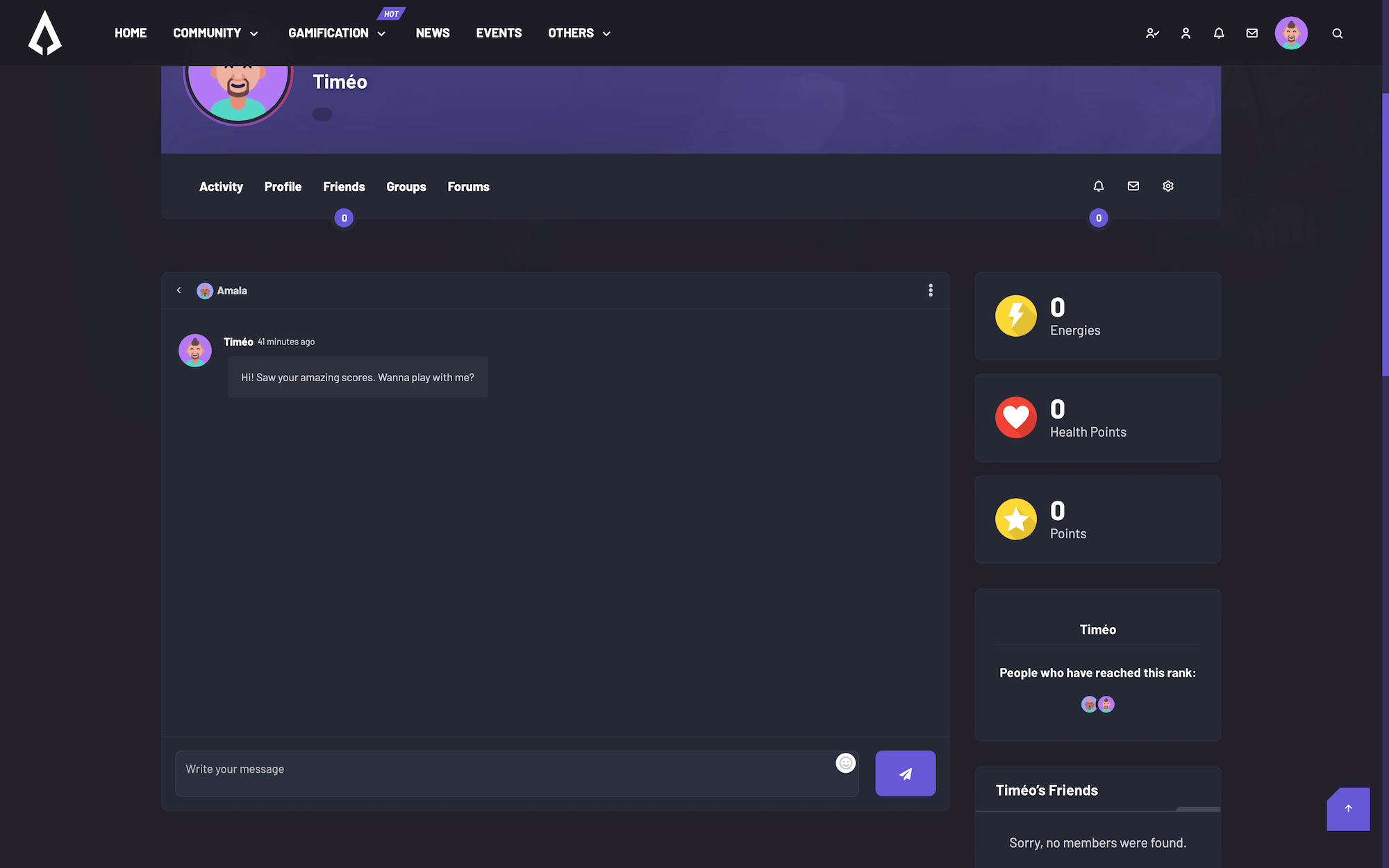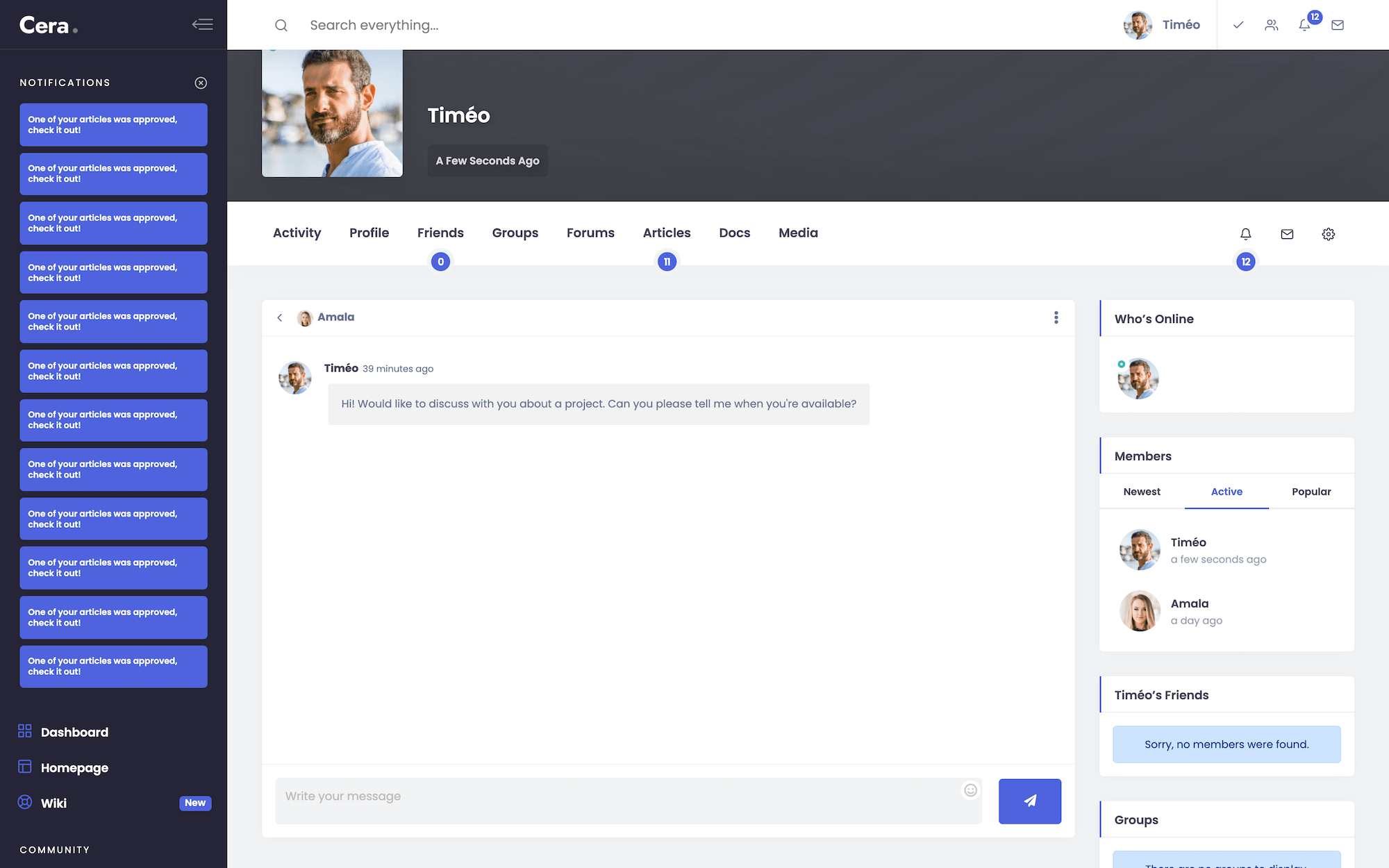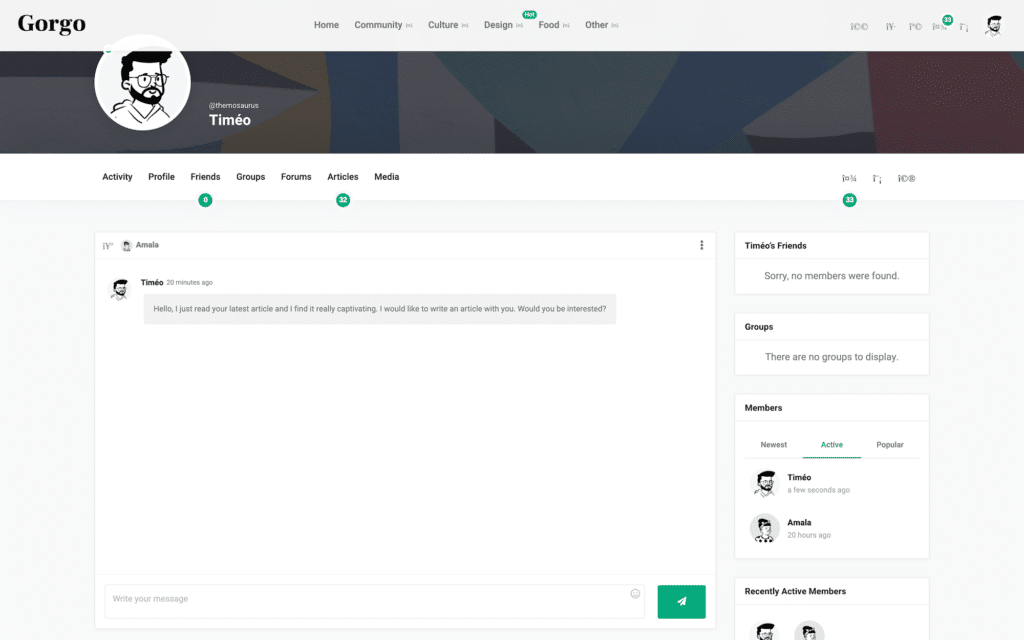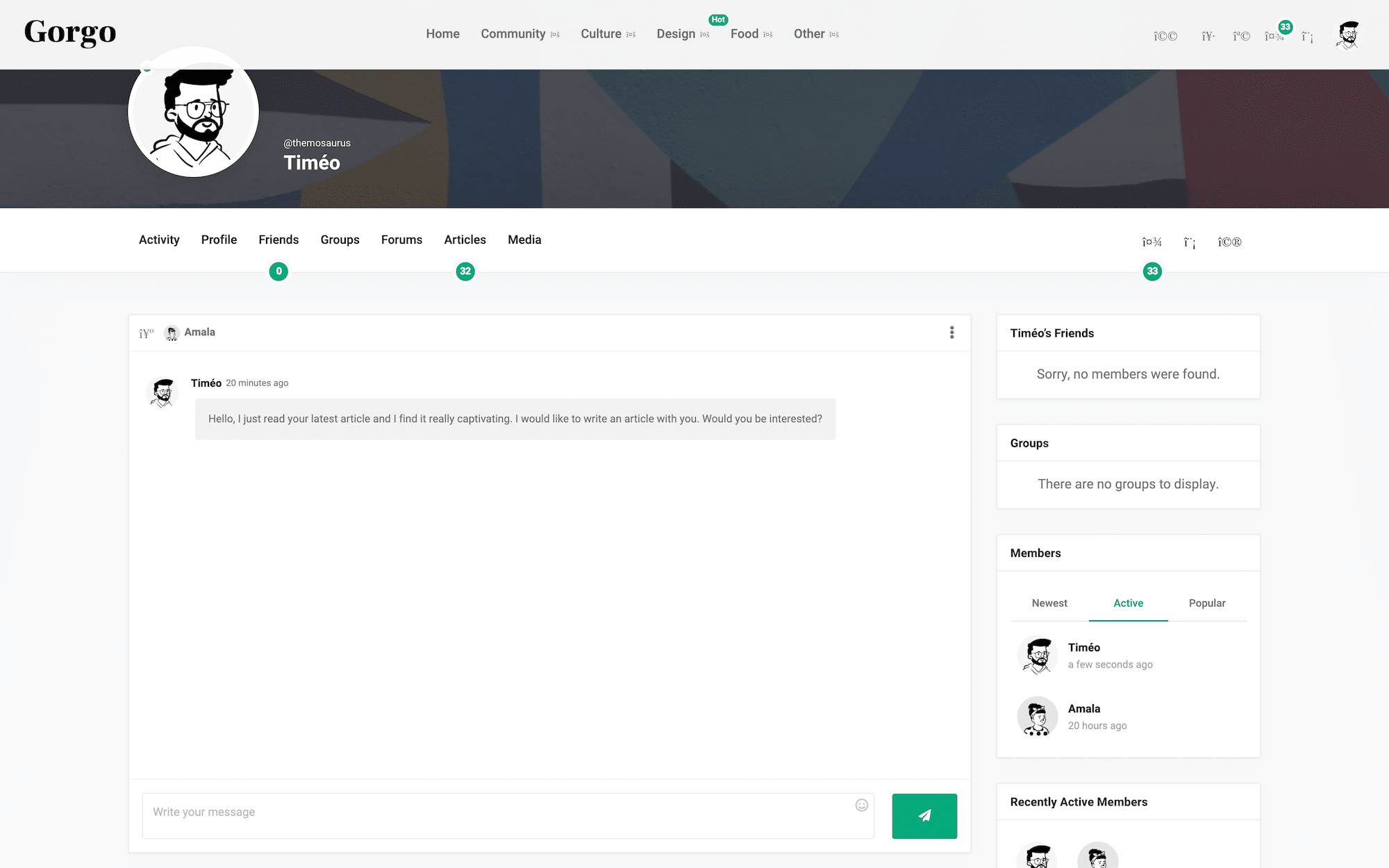 Going Further
Restrict your website or blog may be useful to allow your community to express itself freely. You can quickly achieve that thanks to a plugin.
Swipe through your BuddyPress members with a flick of your finger on your touch devices, or with a click of your mouse on desktop.
With PMPro, you can create some membership levels for your users to buy to access premium content.