Heads up! MatchPress needs Member Swipe for BuddyPress to work completely.
To make MatchPress plugin works, you need to download and install Member Swipe for BuddyPress plugin.
Member Swipe for Buddypress plugin adds a Gutenberg block. This way, you'll be able to add member swiping to any of your single pages. To know more about this plugin, click on this link: Member Swipe for BuddyPress.
To get started, all you need is adding the Swipe Directory block to create another directory including member swiping on any of your pages.

The block also includes the following options:
Filter members with specific profile fields
Choose the order in which the members are displayed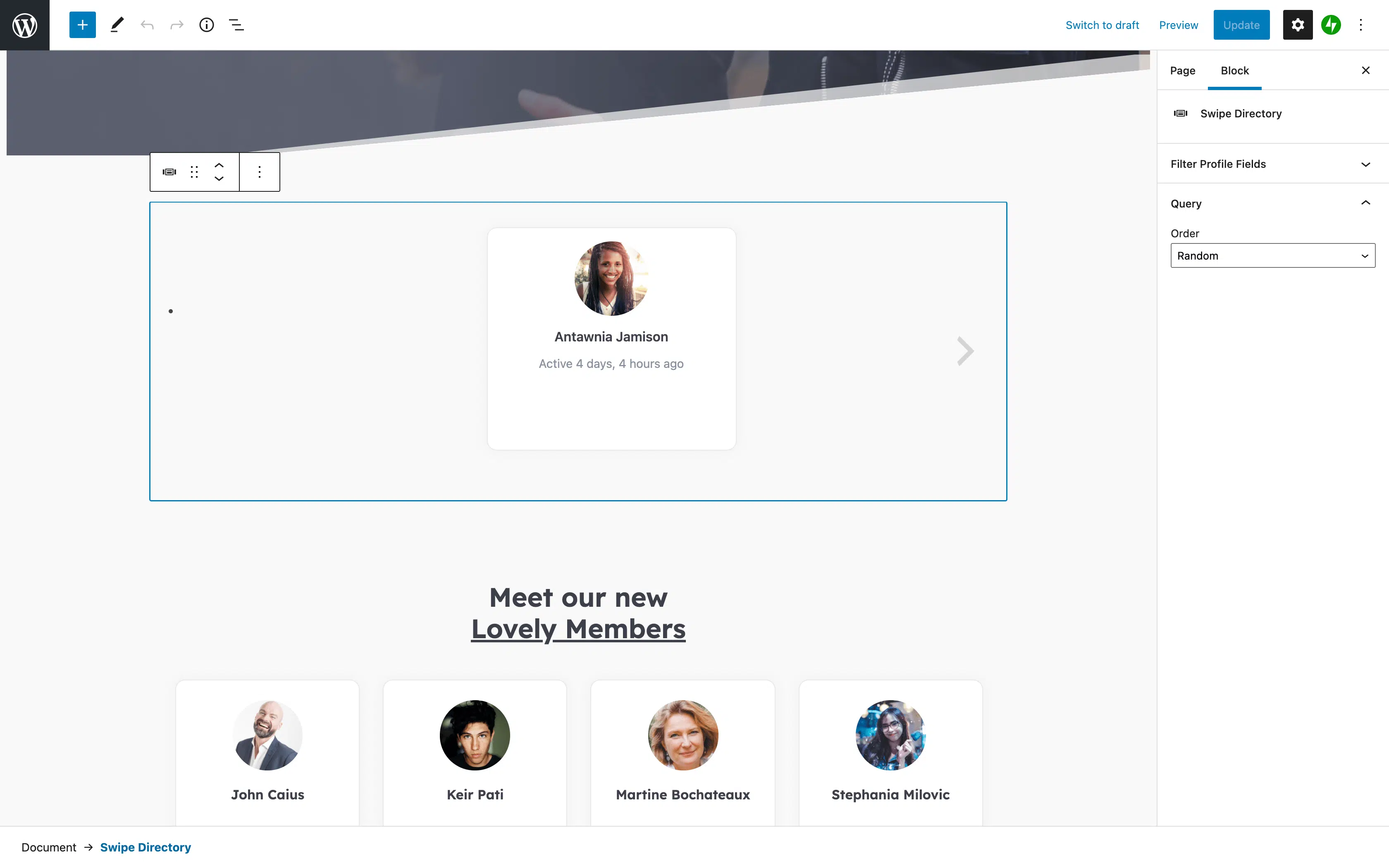 Going Further
MatchPress includes settings to add Likes, Super Likes and Skips to BuddyPress, or to control the directory layout and the way users can exchange between each others.
We created a forum based support to allow us to better manage your questions and keep all related elements of the conversation in one place.
MatchPress adds powerful matching features to BuddyPress. Member likes, skips, super likes, conditional private messaging and much more to come!