Heads up! You'll need BuddyPress plugin to get these features
These features are added thanks to BuddyPress plugin. Install and activate BuddyPress to get all these features on your website.
BuddyPress includes several components that integrate directly with your site, with each other, and even with other plugins. For instance, you can install bbPress to add forums to your site. You can enable or disable any feature you might want in the BuddyPress Settings in Dashboard > Settings > BuddyPress. If you only want to use specific features, BuddyPress will automatically adapt, showing only the menu items, pages and buttons for the features you have enabled.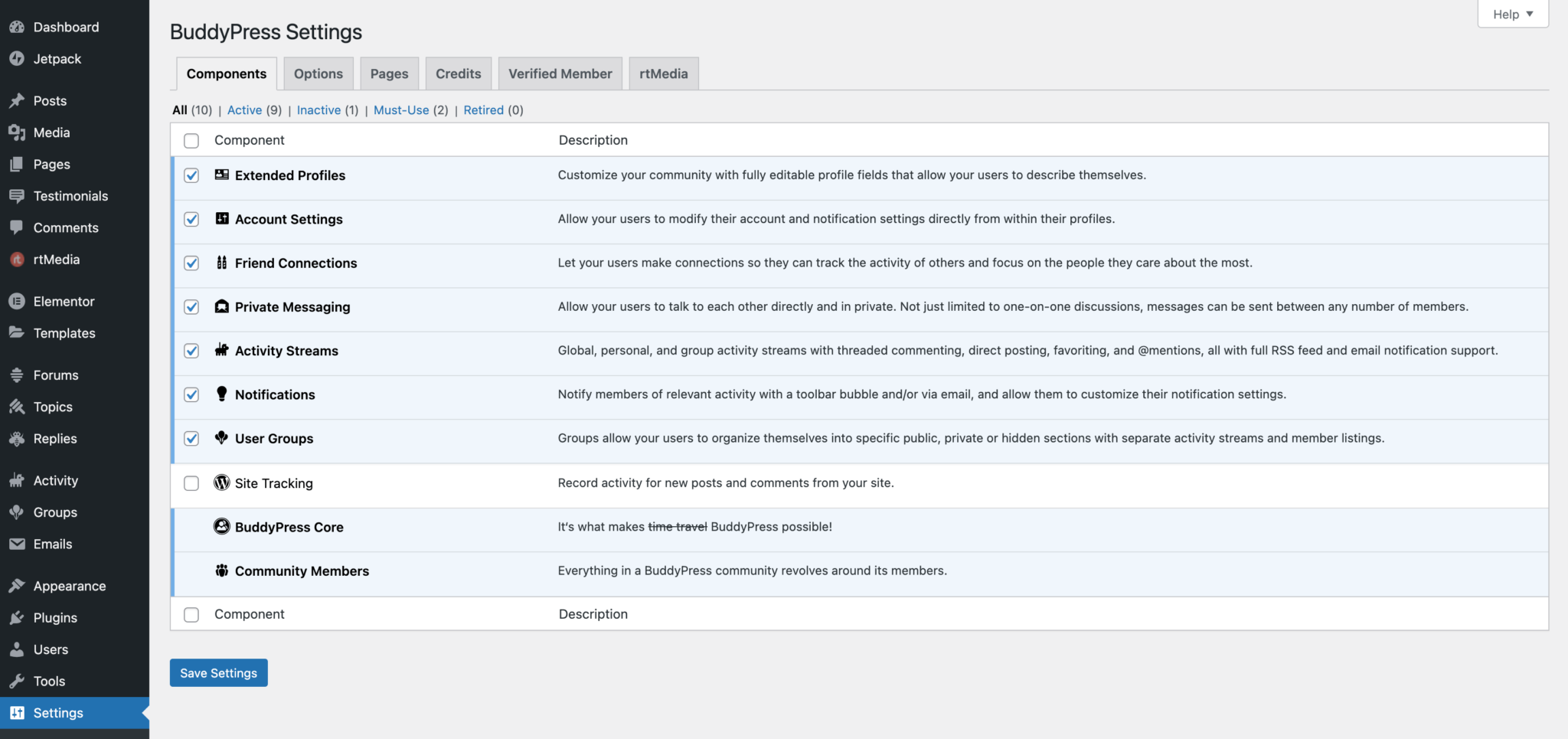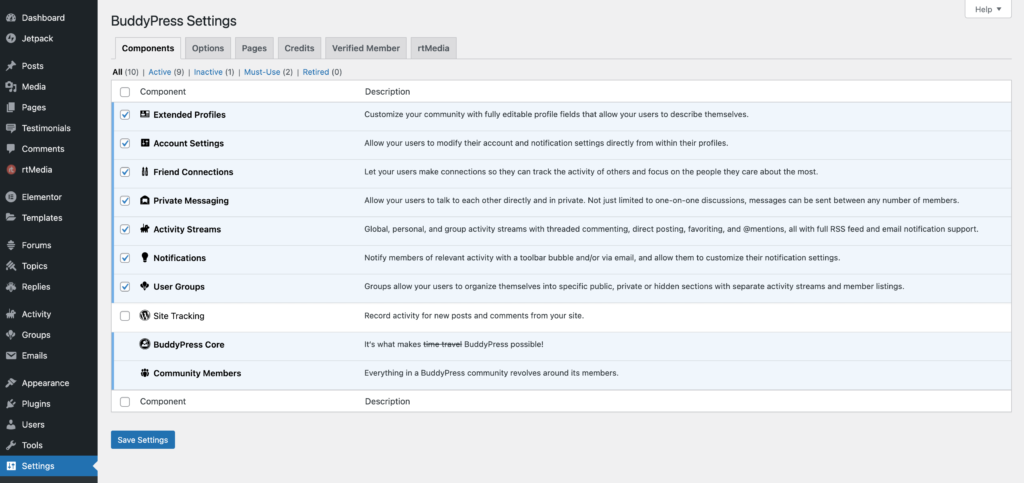 Roles
Role are managed by default with WordPress. The concept of Roles allows you to control what users can and cannot do within the site. A site owner can manage the user access to such tasks as writing and editing posts, creating Pages, creating categories and moderating comments by assigning a specific role to each of the users.
To know more about Roles, this article from wordpress.org might catch your attention: Roles and Capabilities.
Member Types
You can manage Member Types in Dashboard > Users > Member Types.
The Member Types feature allows you to filter the members in the directory. By adding a Member Type, you'll be able to assign all concerned users to this one. This way, it will be easier to manage all users registered on your website.
Moreover, the registration form can be adapted related to the member type the user choose. This way, you'll be able to add/remove some profile fields if a user are registering as a specific member type.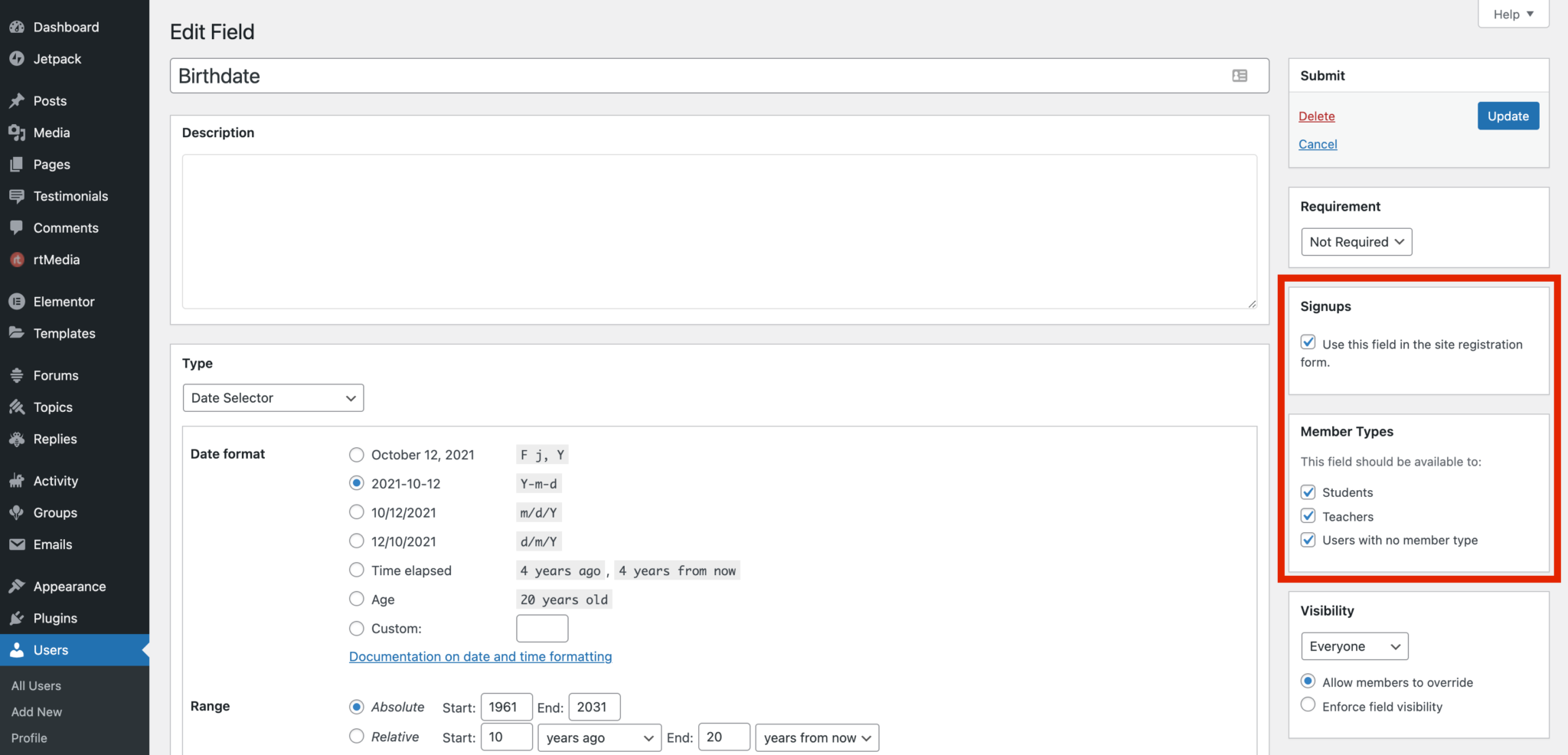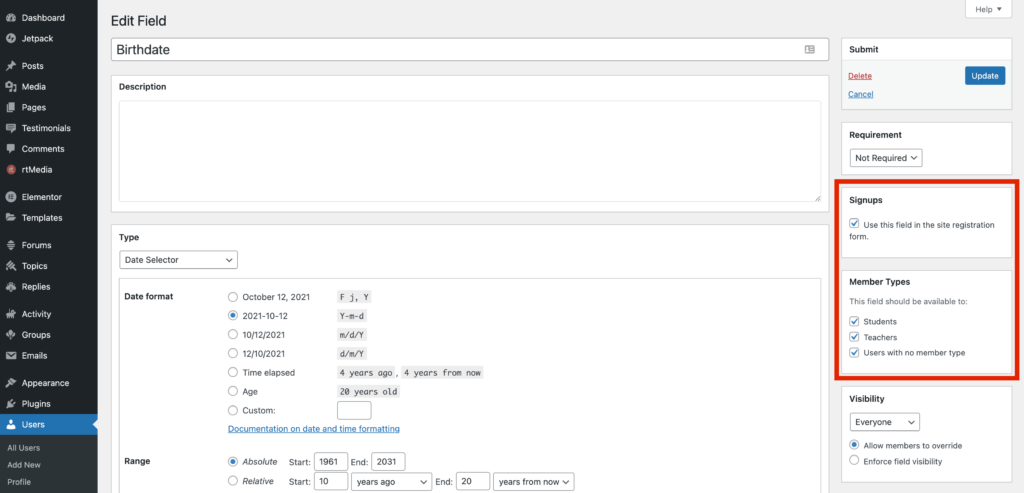 As an example, you'll be able to distinguish teachers from students, premium members from basics and so on.
To go further with the Member Types feature, we suggest you to take a look at this BuddyBoss plugin page: BuddyPress Member Types.
Groups
You can create/manage/delete groups in Dashboard > Groups.
Groups in BuddyPress are gatherings of members. If enabled by the site administrator, any member can create a group in BuddyPress. When a member creates a group, this person automatically becomes the group administrator.
Group administrators can approve requests to join a private group, invite friends to congregate within a hidden group, establish communications among members, extend privileges to other members, and enable new features (such as Group Forums if enabled by Super Admin) among others.
Typically, a group can bring together users that sharing a same passion/interest. As an example, a private groups to talk about flowers, a public group to talk about a city to travel or a hidden group to share sensitive data as lessons, songs or even pictures.
To know more about groups feature, we suggest you to read this article from BuddyPress documentation: Groups.
Going Further
With PMPro, you can create some membership levels for your users to buy to access premium content.
Allows your users to create documents, manage them and set limit access to each document created depending on their needs.
Restrict your website or blog may be useful to allow your community to express itself freely. You can quickly achieve that thanks to a plugin.