Heads up! Make sure you've installed Pimp my Site first!
If you haven't already, make sure to install and activate Pimp my Site before following this article.
Ready to Pimp your Site? Making your site more awesome is just a click away thanks to our selection of handcrafted presets!
Choosing your Preset
From your WordPress dashboard, go to Settings > Pimp my Site.
Click the "Choose your Preset" button.
From the list of presets, click your favorite one, then confirm your choice.
Pro tip: You can hover on the images with your cursor to see an animated preview of the particles.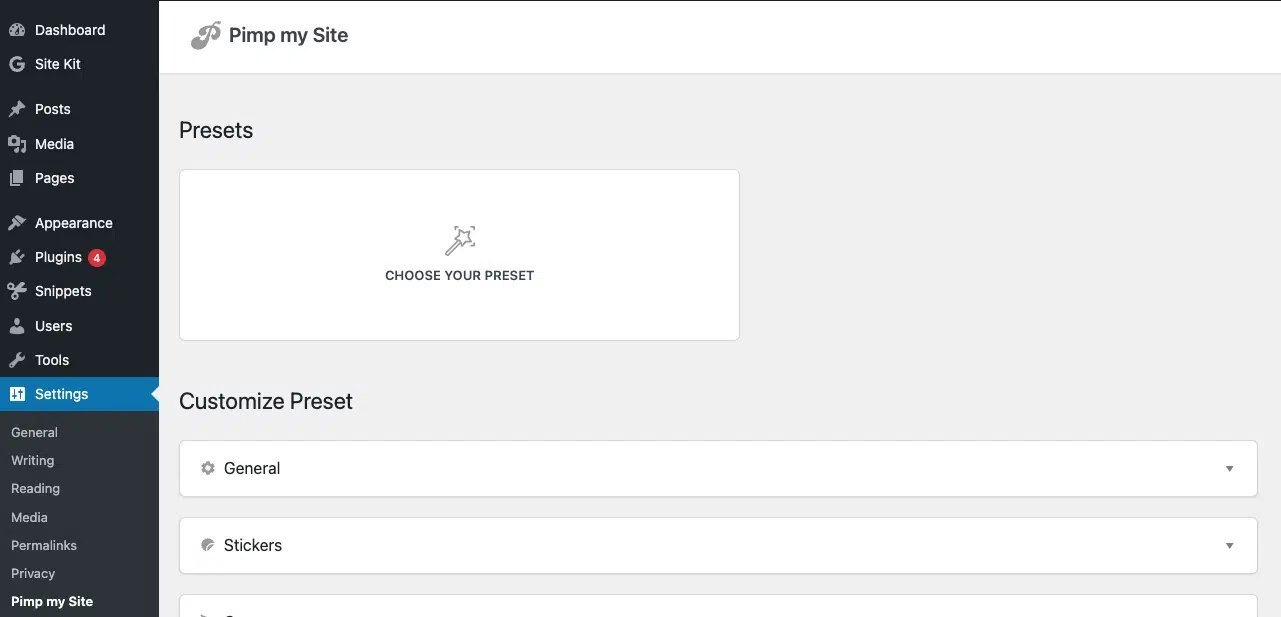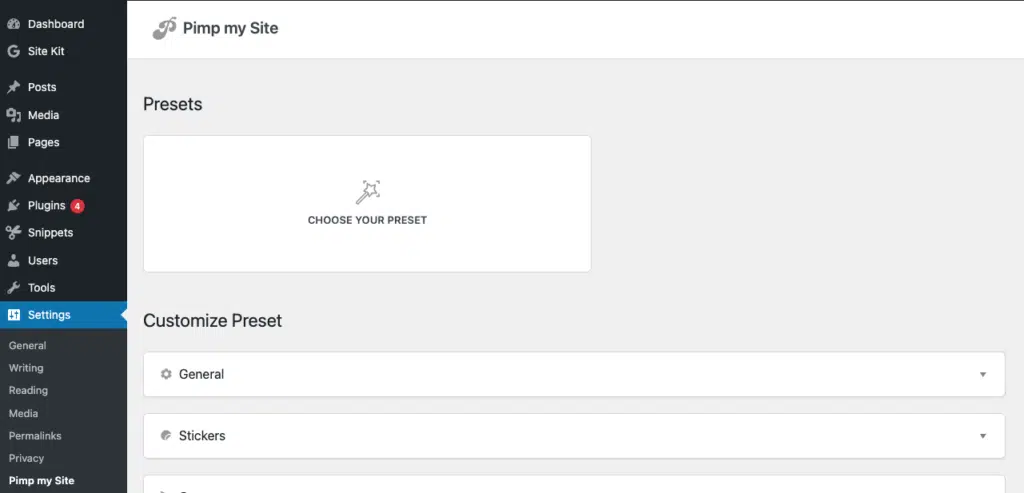 Once your choice is confirmed, visit the front-end of your site to see the magic in action!
What's Next ?
You can choose to use the preset as-is, or start customizing it using the customization options.
Going Further
Heads up! Looking to get Pimp my Site?Get Pimp my Site from CodeCanyon to start […]
Heads up! You should choose a preset to start from.If you haven't already, we recommend […]
Got a question about Pimp my Site? Want to report a bug? Or maybe suggest […]