To extend your support license, go to your envato profile in Download tab. When viewing your purchased items, you'll find this message: "Your support has expired. Renew support now!". Click on "Renew support now!" to extend your license. Then, you'll be able to reach us on our support forum.
In case you still have support, but you would like to anticipate and extend your license, click on "Extend Now". This will add an additional period to the time remaining on your support license.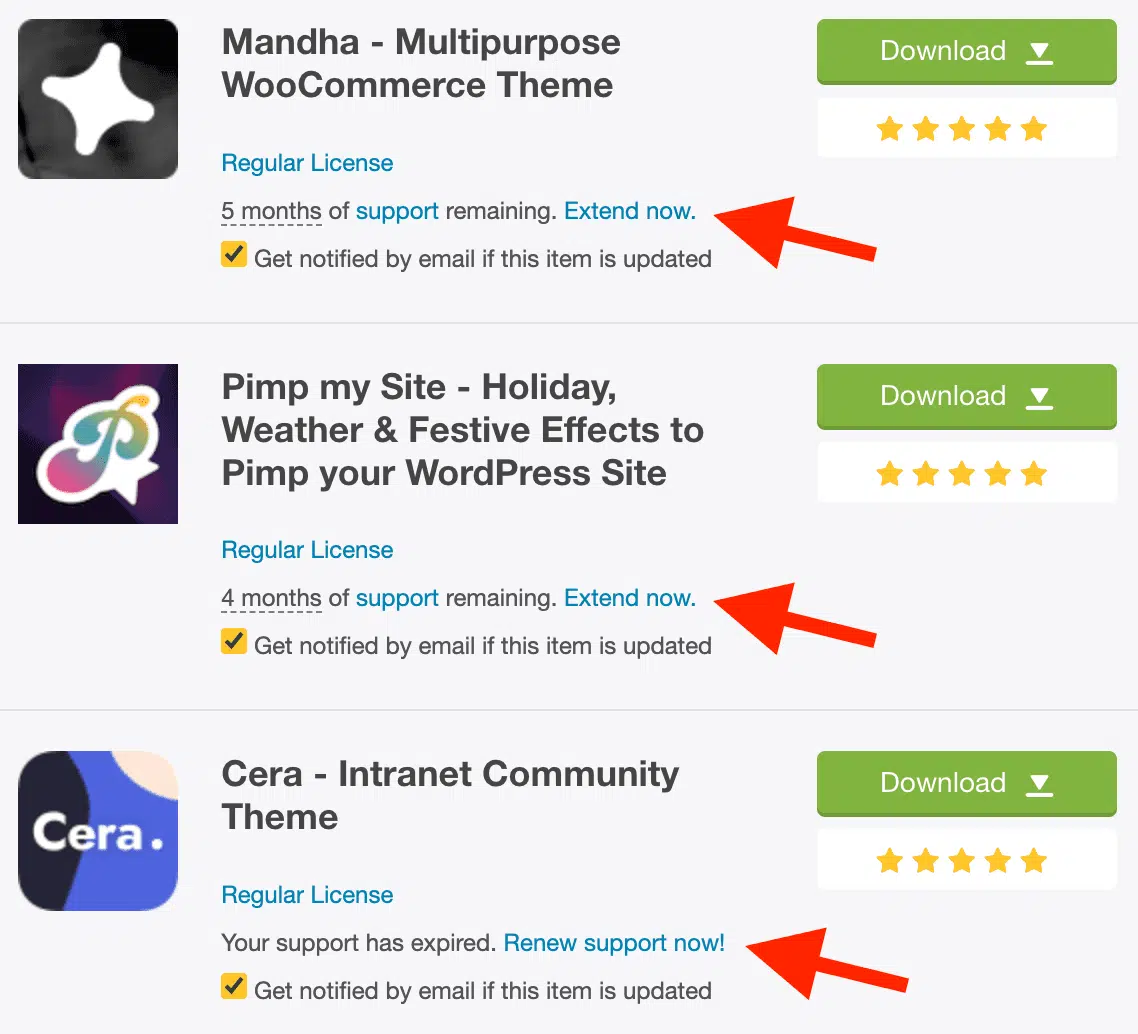 To know more about support renewal, don't hesitate to take a look at this article from Envato: Extending and Renewing Item Support.