Getting set up with WPML requires a very specific configuration which is outlined below.
Downloading WPML
Head over to the WPML website and buy the subscription. Then go to the download section of your WPML account and install the following plugins:
WPML Multilingual CMS
WPML String Translation
WPML Media
Installing WPML
To install the downloaded plugins, go to Plugins > Add New and then, click on the Upload Plugin button. Once you have selected the .zip file containing the plugin, you can click the Install Now button.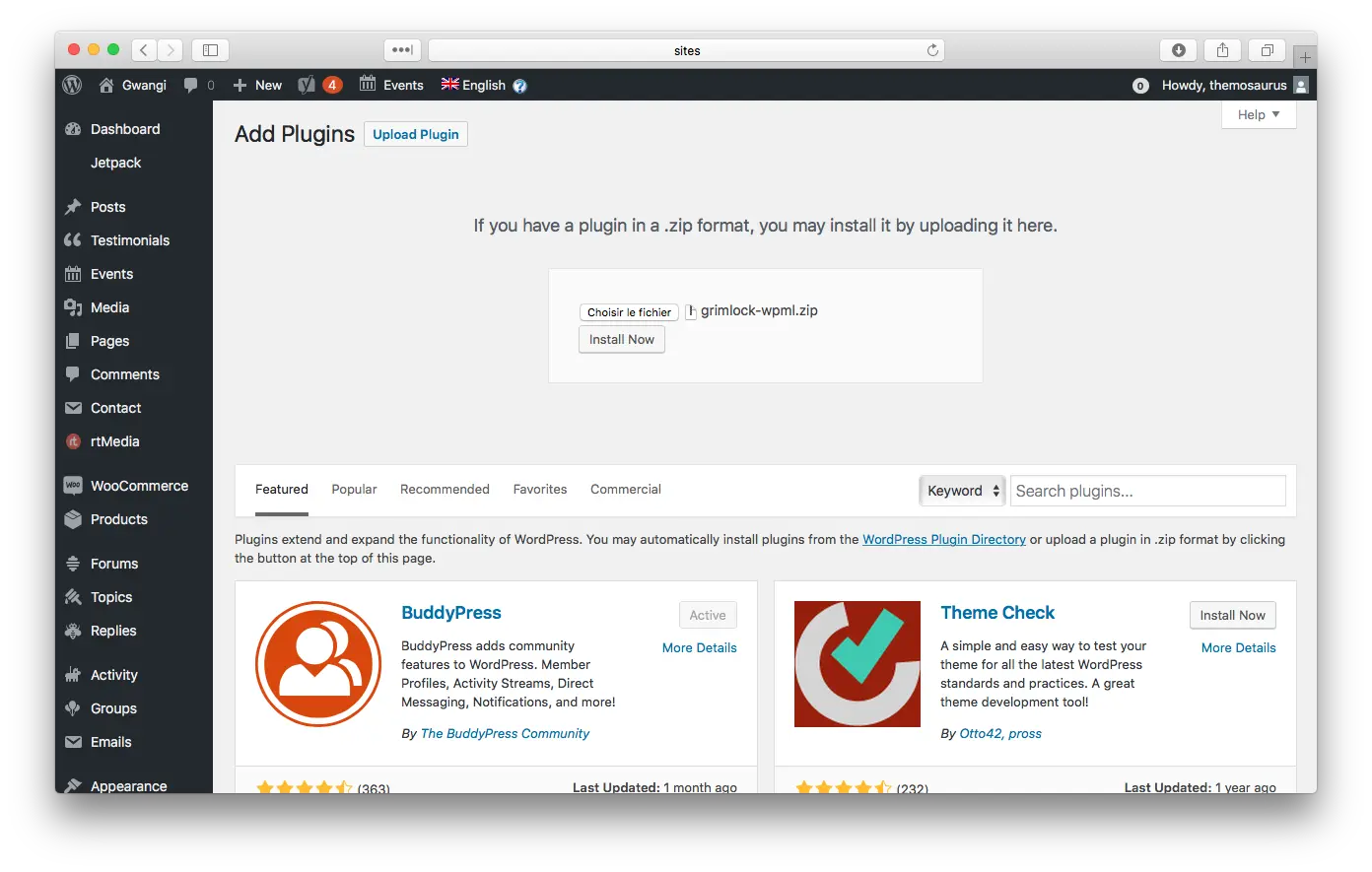 Once installed, click the Activate Plugin to enable WPML.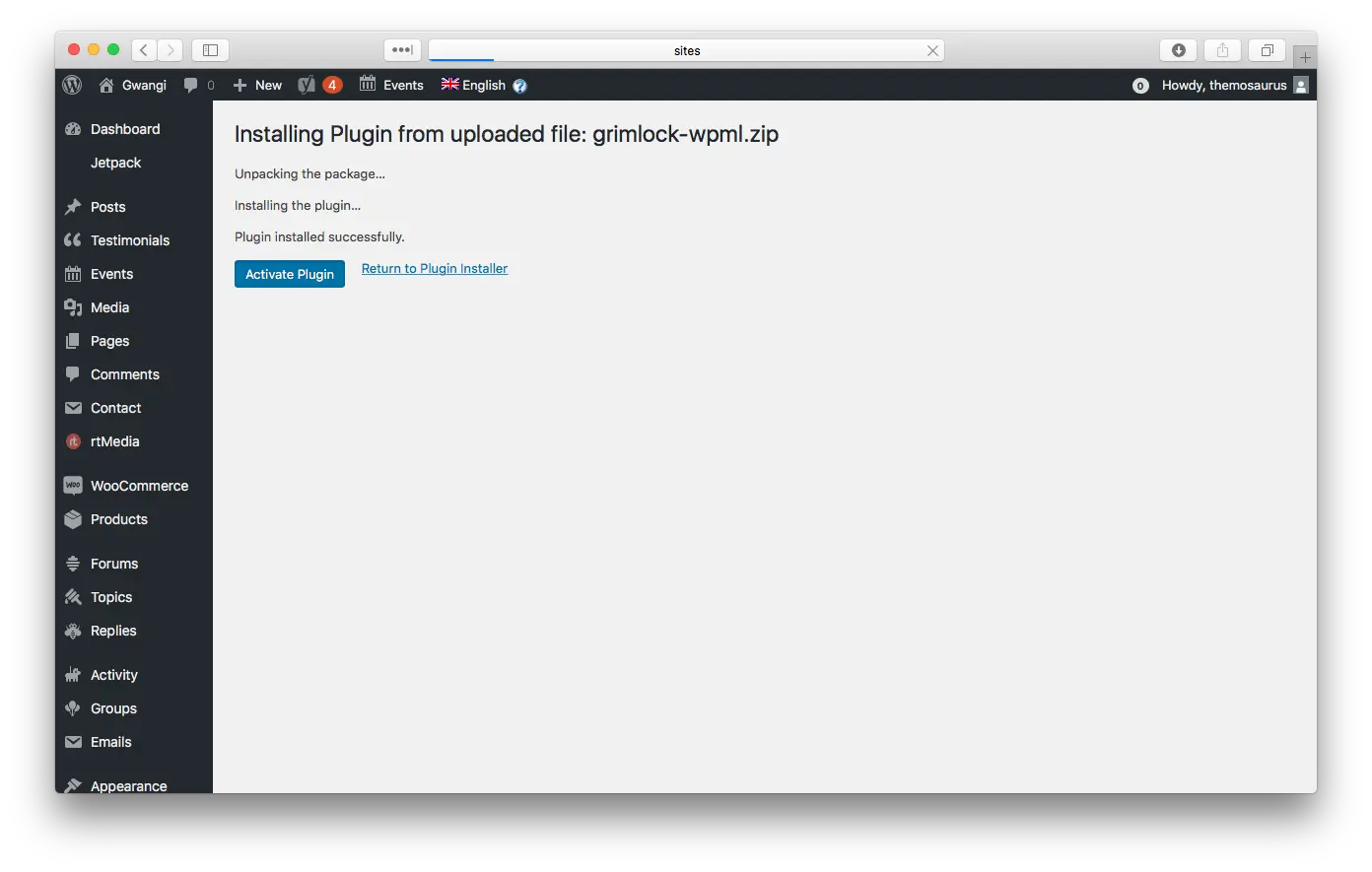 Repeat this process for each downloaded plugin.
Configuring WPML
The WPML wizard will guide you to properly configure the multilingual site. Just click the Configure WPML button to get started and follow the suggested process.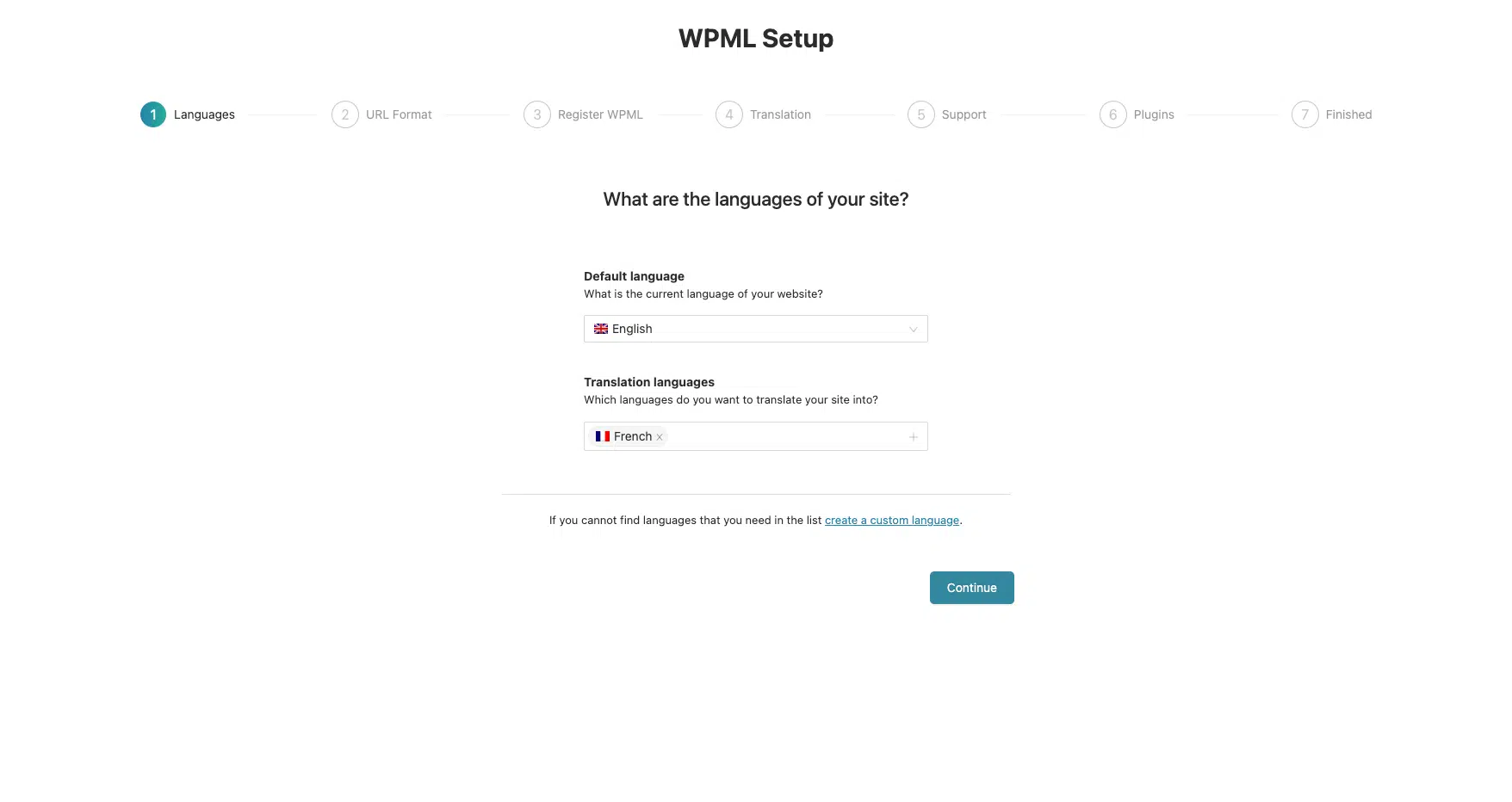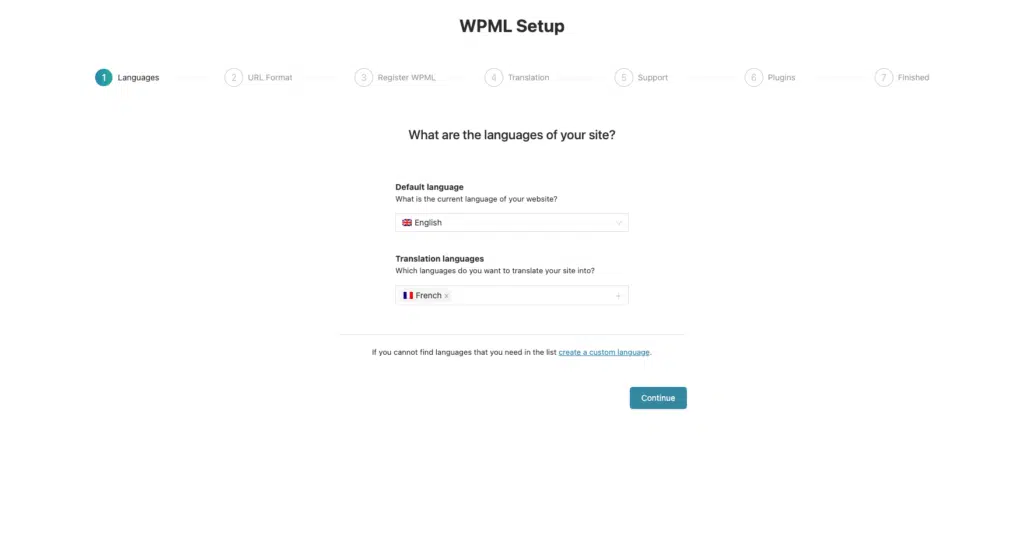 During the setup, you will be asked to enter your registration key. No WPML plugin will work until this step has been completed.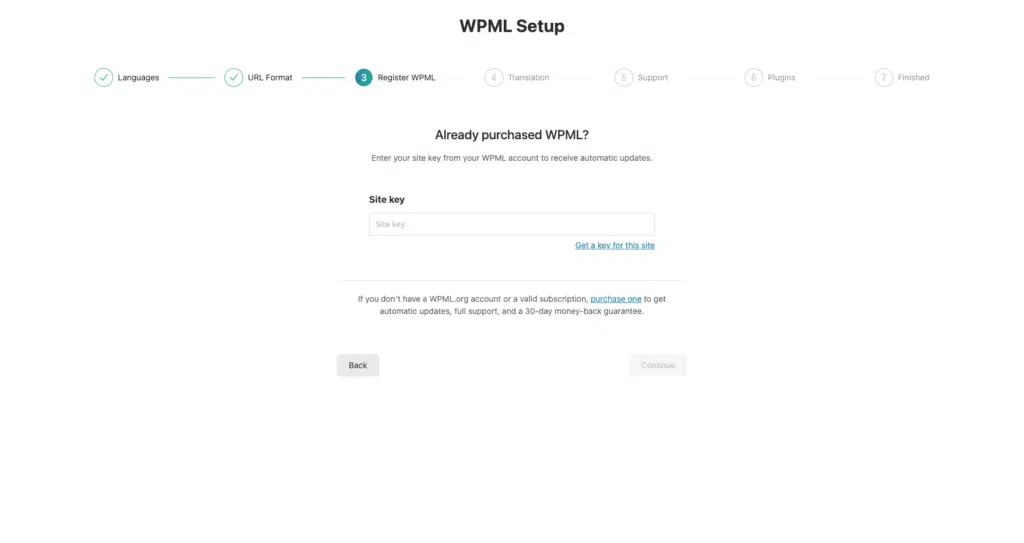 Congratulations! WPML is now active and set.
Translating Your Website With WPML
Heads Up! Translate Your Theme First!
Every time your website language changes, WordPress will load a new translation file for your theme. Before starting to create a multilingual website with WPML, make sure you have translated your theme in every language required.
The WPML documentation contains a lot of useful tutorials to help you go further. We recommend you give a quick look to the following topics:
The majority of strings displayed on your website can be translated using a translation file, whether they come from a plugin or the theme. However, some might need a change and can be translated using the String Translation tool. It allows you also to translate theme options such as the strings entered through the Customizer.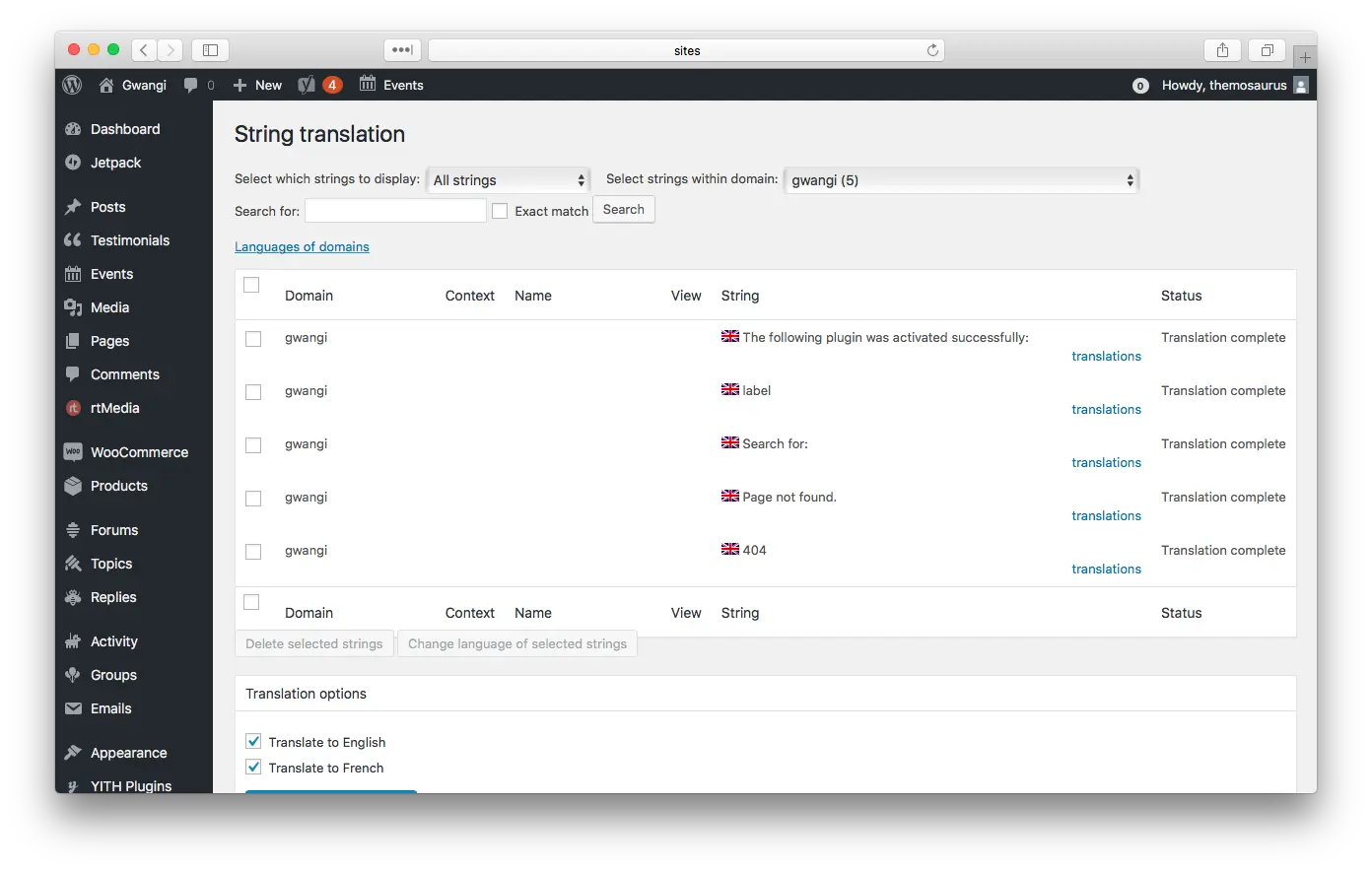 You can still import translation files event after the WPML setup. Just navigate to WPML > String Translation and look for the Import / export .po pane.
Going Further with WPML
Finally, depending on which plugins are installed on your server, you might need extra WPML add-ons to make your website truly multilingual. For instance, BuddyPress requires BuddyPress Multilingual and WooCommerce requires WooCommerce Multilingual to help you translate their content in another language.