To install this theme you must have a working version of WordPress already installed. For information in regard to installing the WordPress platform, please see the  WordPress Codex article on installation.
Downloading the Theme Zip File
The first thing you will need to do is to download the theme installation zip file.
If you bought the theme on ThemeForest, then you have to download the installable WordPress files only zip file from the ThemeForest download section.
Uploading the Theme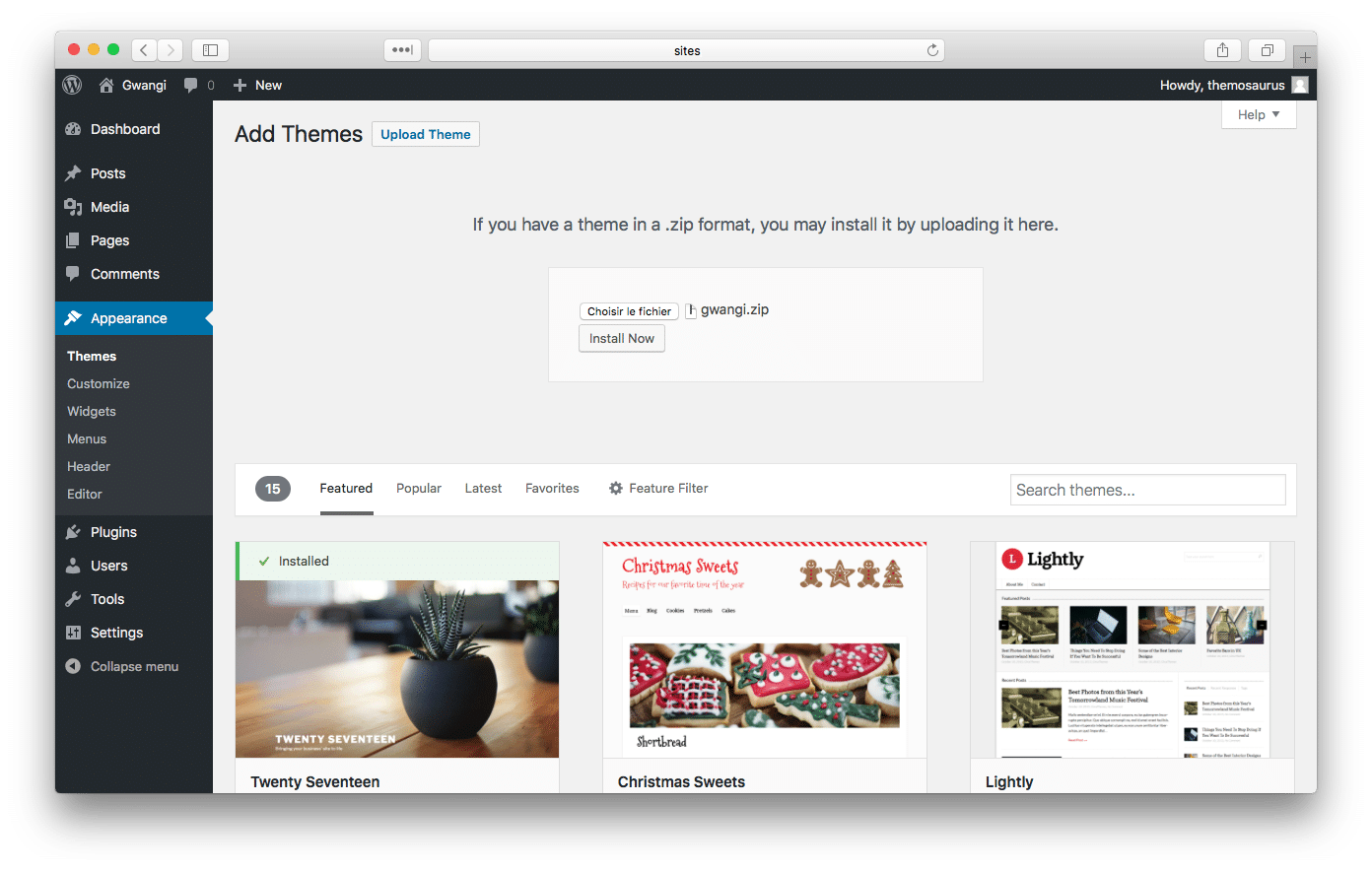 The theme files can be uploaded in two ways:
WordPress Upload (recommended method): When you are logged in your WordPress dashboard go to Appearance > Themes > Add New > Upload Theme and select the theme installation zip file you downloaded from our Shop or from ThemeForest and click the Install Now button. The theme will be uploaded and installed.
FTP upload: Unzip the contents of the theme installation zip file and using a FTP client, upload the extracted folder on your server to wp-uploads/themes/.
Heads Up! You only need to upload the theme files!
It is very important you upload only the theme files, not the entire package from ThemeForest. You can do this by either only downloading the Theme Files from ThemeForest initially, or making sure you unpackage/unzip the full download to reveal the compressed directory of just theme files.
Activating the Theme
Once your theme is on the server, activate it by clicking the Activate button below the preview image in Appearance » Themes.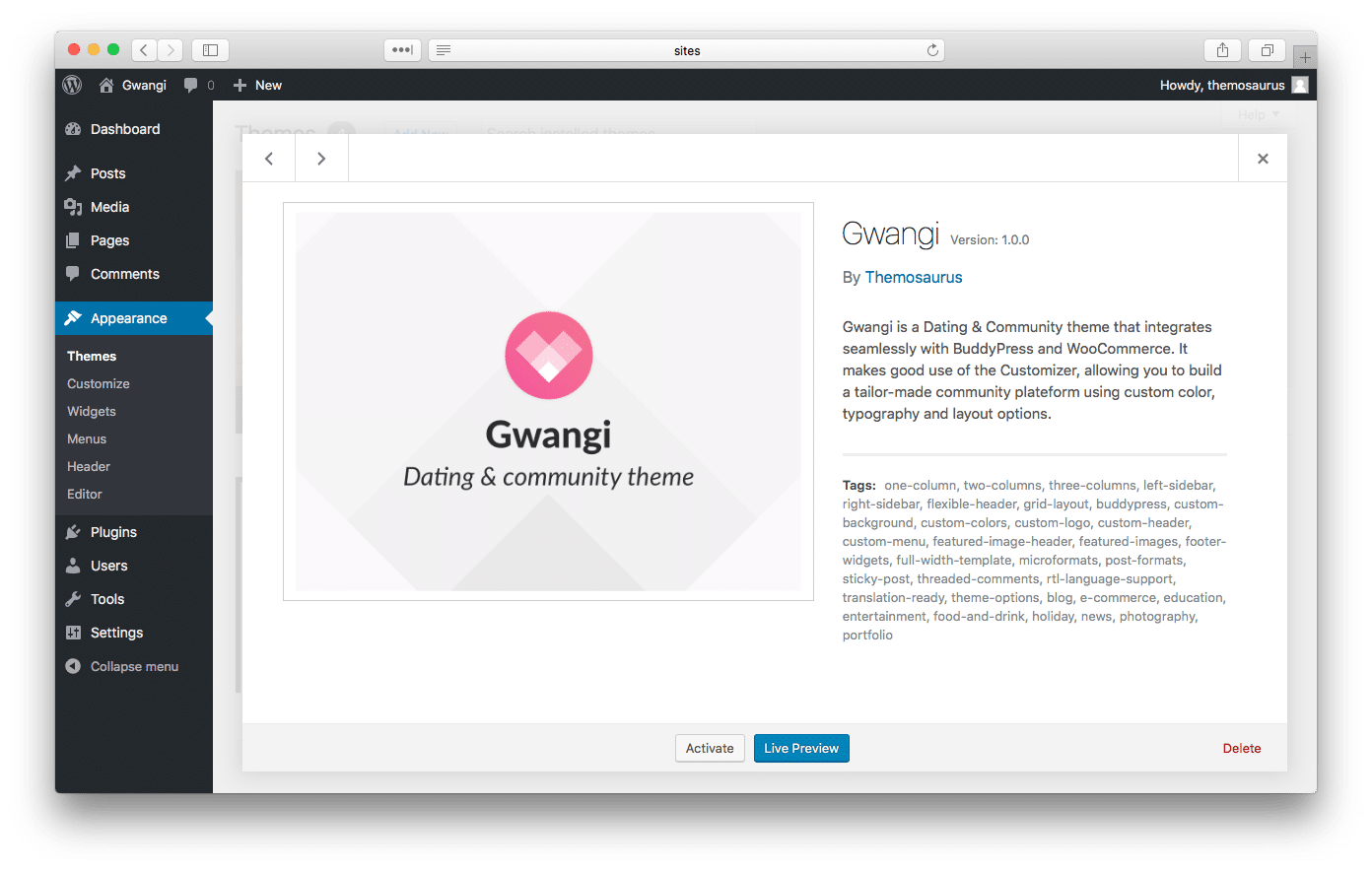 Congratulations! Now your new theme is fully installed.
Activating a Child Theme (optional)
To give the style of a specific demo to your site, you have to install and activate the corresponding child theme.
The available child themes for Gwangi are:
Youth: gwangi-youth
Sensual: gwangi-sensual
Elite: gwangi-elite
Spiritual: gwangi-spiritual
Default: gwangi-child – This last version will only be used by advanced users wishing to create a child theme in order to change certain design elements or features of your site without changing the parent theme directly.