Heads up! Are you using one of our child themes?
If you are using one of our child themes, first make sure to update the main theme by following this article. Then you can update your child theme the same way as any other theme by going to Appearances > Themes
To easily update your theme, you can download and install the Envato Market plugin on your WordPress site.
Once the plugin is installed and activated, go to "Envato Market" in your admin menu and follow the instructions under "Activate Envato API Connection".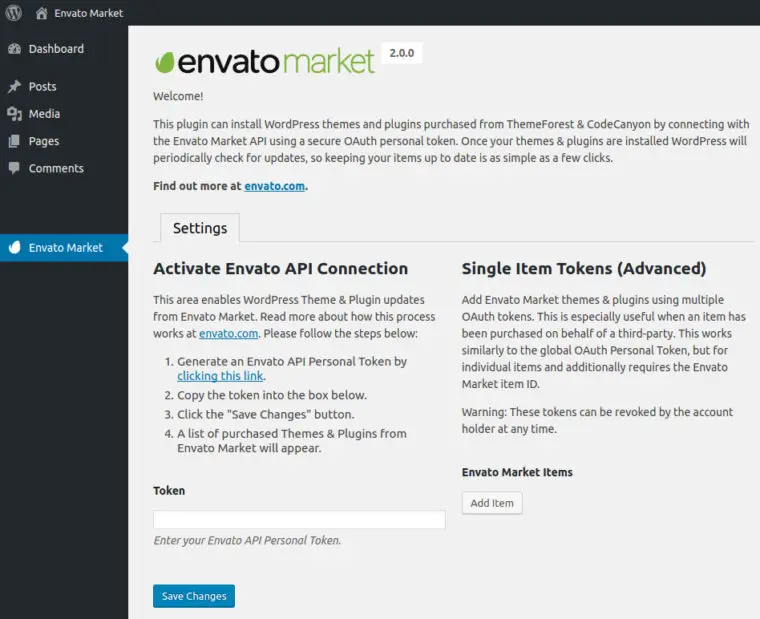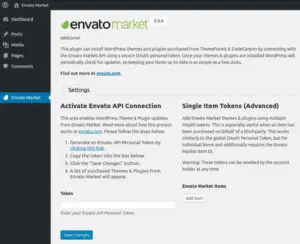 When this is done, you will see your purchased themes under the "Themes" tab and you should be able to update your theme from there by clicking the "Update available" button.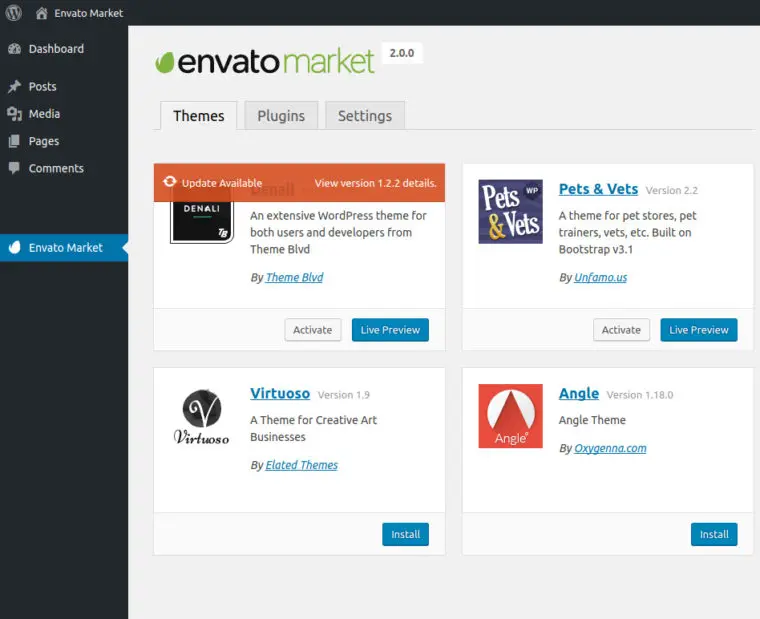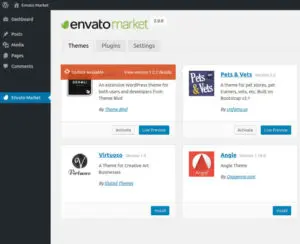 Note
Your theme will be overwritten with the latest files, which will overwrite any changes you've made to the theme files. Your posts, pages and settings will not be modified in this update.